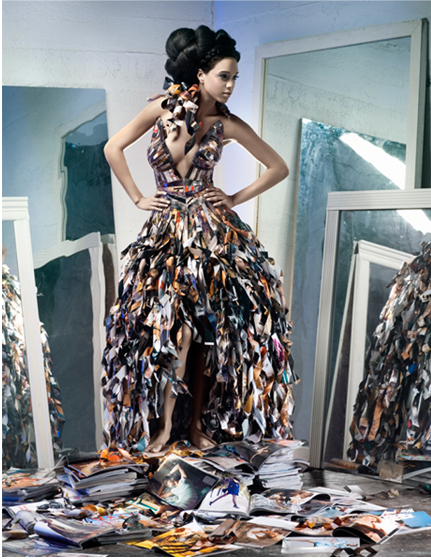 I just came across this amazing line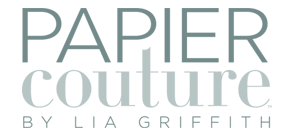 How incredible are her creations? I could stare at them all day. And since I don't ever throw away my magazines (I could re-read them forever!) this seems like the perfect way for me to recycle them!
One new(ish) ball gown coming up. I guess I just need a place to wear one now.... :)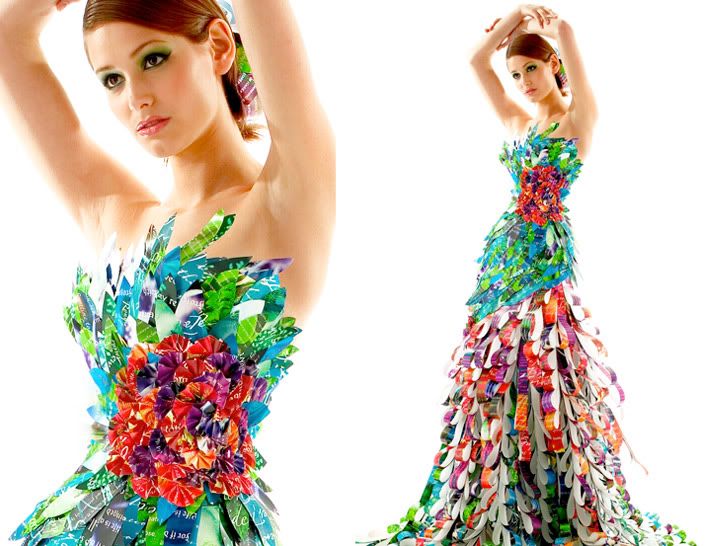 As hard as it is to choose, I think this one is my favorite! I love the colors and the silhouette!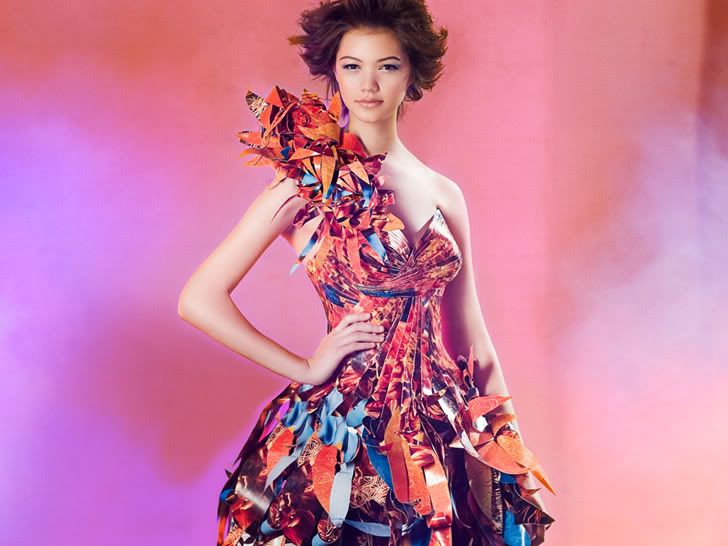 Run and check out Ecoterre who tipped me off to this paper fairy!
~ xo Ruthie